Doug Essenberg, PT, Cert. MDT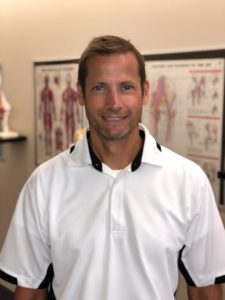 Doug is a Michigan native who graduated with a B.A. from Aquinas College. While working in marketing for a rehabilitation company specializing in transitional living for people with brain injuries, Doug found his calling. Intrigued with the way the human body functioned, he decided to change careers. In 2000, Doug graduated with a Master's Degree in Physical Therapy from Grand Valley State University. Since then, he has been working in the outpatient orthopedic physical therapy setting specializing in Mechanical Diagnosis and Therapy. A desire to provide high-quality, individualized treatment and rehabilitation led Doug and his business partner, Adam Beadenkopf, to formulate a plan for a more fully integrated form of physical therapy—the type of care that has come to be expected and received at Kentwood Physical Therapy.
Doug thoroughly enjoys working on his classic cars, a 1966 Ford Mustang and a 1989 Volkswagen Vanagon Westphalia camper. He and his family (wife and two beautiful daughters) enjoy camping in the Volkswagen on an annual basis. He also enjoys woodworking and is restoring a 1940's Olde Towne wooden canoe. Doug's favorite activities include an active lifestyle of running, exercising, back packing, hiking , and canoe trips.
Adam Beadenkopf, PT, OCS, Cert. MDT

Adam grew up in Edwardsburg, Michigan and earned 9 varsity letters in football, wrestling, and baseball, while also being named class Valedictorian. While competing, he received physical therapy for several sports injuries. Adam's interest in medicine and desire to help athletes return to their sport as quickly as possible led him to pursue a degree in physical therapy. He graduated with honors from Grand Valley State University with his Bachelor's degree in Health Science and Master's of Science degree in Physical Therapy. Adam has been working in the Grand Rapids area since 2000, specializing in the Mckenzie Method, spinal pain, chronic pain, running and sports injuries. He believes strongly in the benefits of physical therapy and finds it tremendously rewarding to help his patients achieve good health. Adam enjoys spending time with his family, playing sports and games, camping, traveling, and being outside.
Jamie Corrie, PT, OCS, CKTP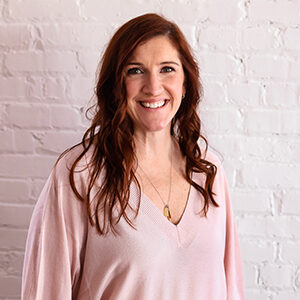 Jamie grew up in the small town of Richmond, on the east side of Michigan.  As a freshman in high school, she developed interest in physical therapy as a career, an interest that continued to grow over the next 4 years.  After graduation, she attended Central Michigan University, graduated with honors, and ultimately left with her Master of Science in Physical Therapy in 2004.  From there, she moved to Grand Rapids, where she has been living and working since.  In 2007, Jamie joined the team at Kentwood PT.  Since then, she has continued her education through courses and certifications.  She became a Certified Kinesiotaping Practitioner in 2014 and was certified in the McKenzie Method in 2017.  Jamie says her favorite part of this career is the partnerships she develops with her patients.  "I like getting to know a person, learning what's important to them, and helping them get back to doing the things that matter the most.  And if we can have some fun along the way, then even better!"
Jamie is wife to Scott and Mama to 2 sweet little boys, who keep her very busy.  She enjoys time with friends and family, home improvement, baking, and reading.
.
Julie Middleton, DPT.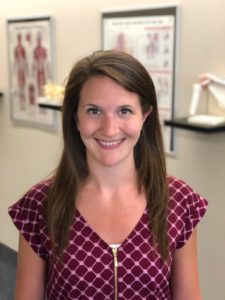 Julie hails from Wyoming, MI, where she attended high school and enjoyed playing soccer and volleyball. During her senior year, she realized her love for anatomy and how the human body works, and with that insight in mind, she chose a career that allowed her to live out her ultimate passion: helping people. Julie attended the University of Michigan to obtain her bachelor's degree in movement science and completed her Doctorate in Physical Therapy directly following at University of Michigan – Flint. Prior to being hired at KPT, she gained experience working in an acute hospital setting, as well as a skilled nursing and rehabilitation setting. She became certified in Mechanical Diagnosis and Therapy (MDT) in 2021 and enjoys discovering new ways to improve her practice.
In her free time, Julie enjoys running, reading, watching Michigan football, hammocking, traveling, spending time with friends and family, and trying different coffee shops in the Grand Rapids area.
Shelly DeGroot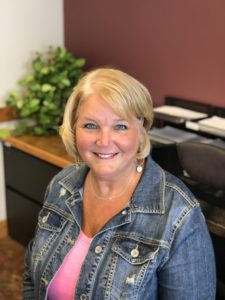 Shelly became part of the KPT family in 2011.  She comes from an extensive customer service background making her a great fit for the front desk.  She is usually the first person you will see when coming in and the voice you hear when calling our clinic.  She helps with scheduling, benefit verifications & pre-authorizations (if needed) and a host of other things!
Shelly loves meeting and interacting with new people every day and enjoys getting to know our patients on a more personal level at each subsequent visit.  Her goal is to make each appointment a pleasant experience for every patient. 
She and her husband live in Byron Center where they enjoy spending time with their 4 grown children, grandchildren, family and friends.